Jump, Sneak, Sprint Buttons Mod
|
Jump, Sneak, Sprint Buttons Mod is A mod which adds four new features to the game. The four new features are sprint, sneak and jump. Each of the new abilities are easily accessible through buttons in the top right of the screen. They can also be toggled on and off with the help of simple text commands in-game.

Download Links
Info & Screens
Even though sneak and jump isn't really any necessary things to be able to do sprint makes the mod definitely worth a download.
Creator: bmxc22c
How it looks like when first entering the world..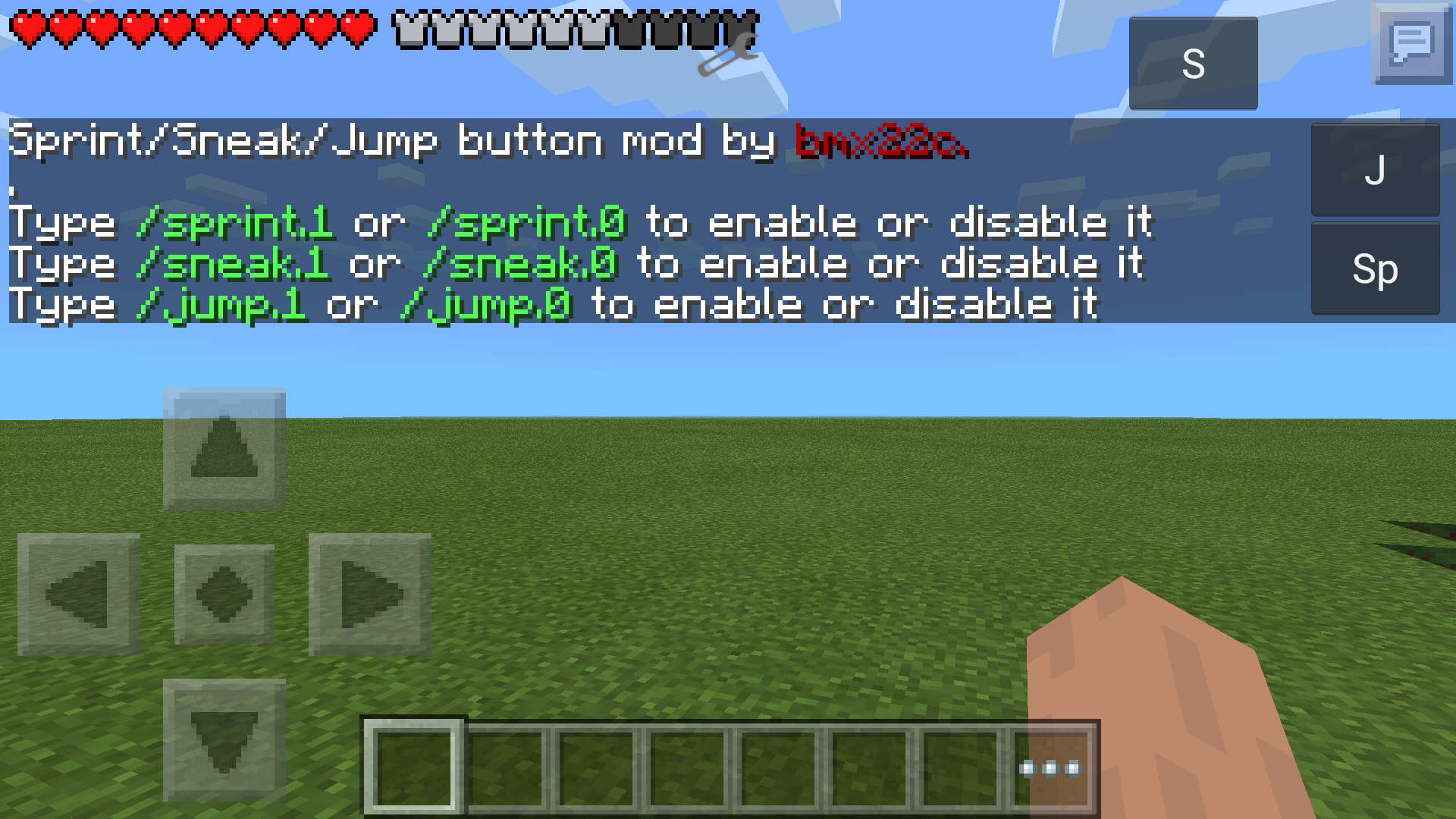 A new set of buttons added to the top right corner of the screen.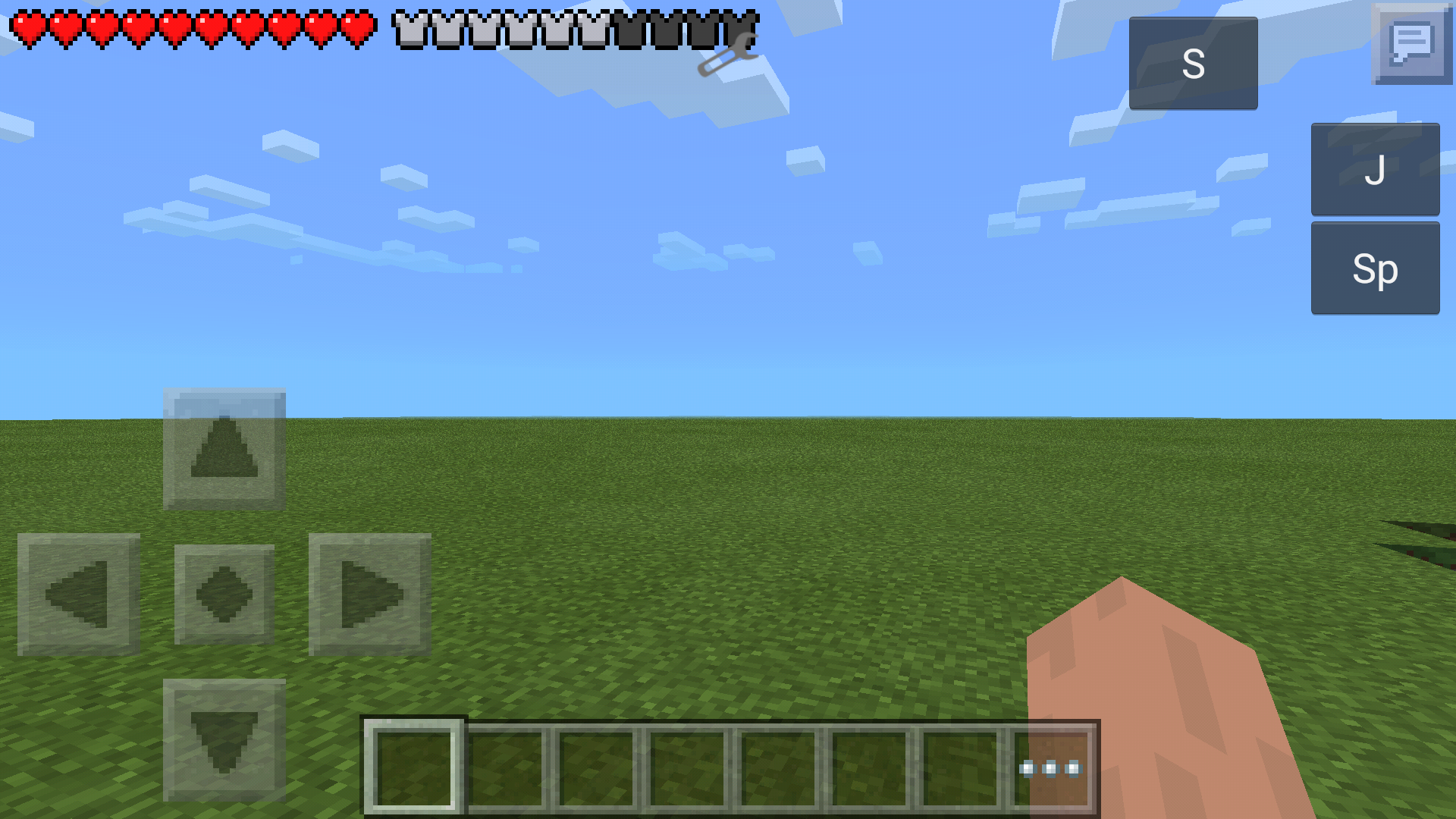 Testing to disabling sprint.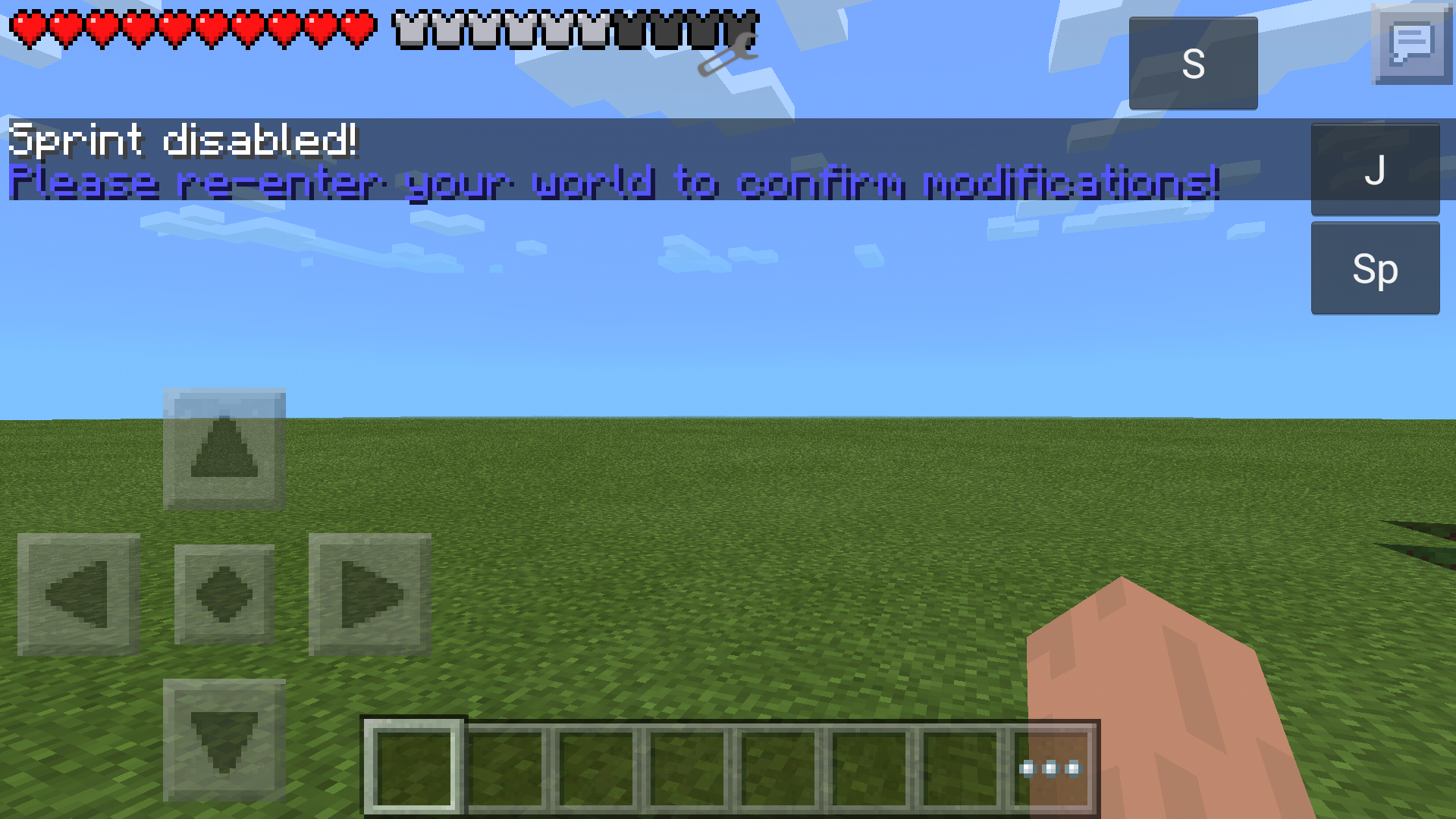 As the above image described to you, you had to re-enter your world in order for the change to take place. As you can see the sprint button is no longer there.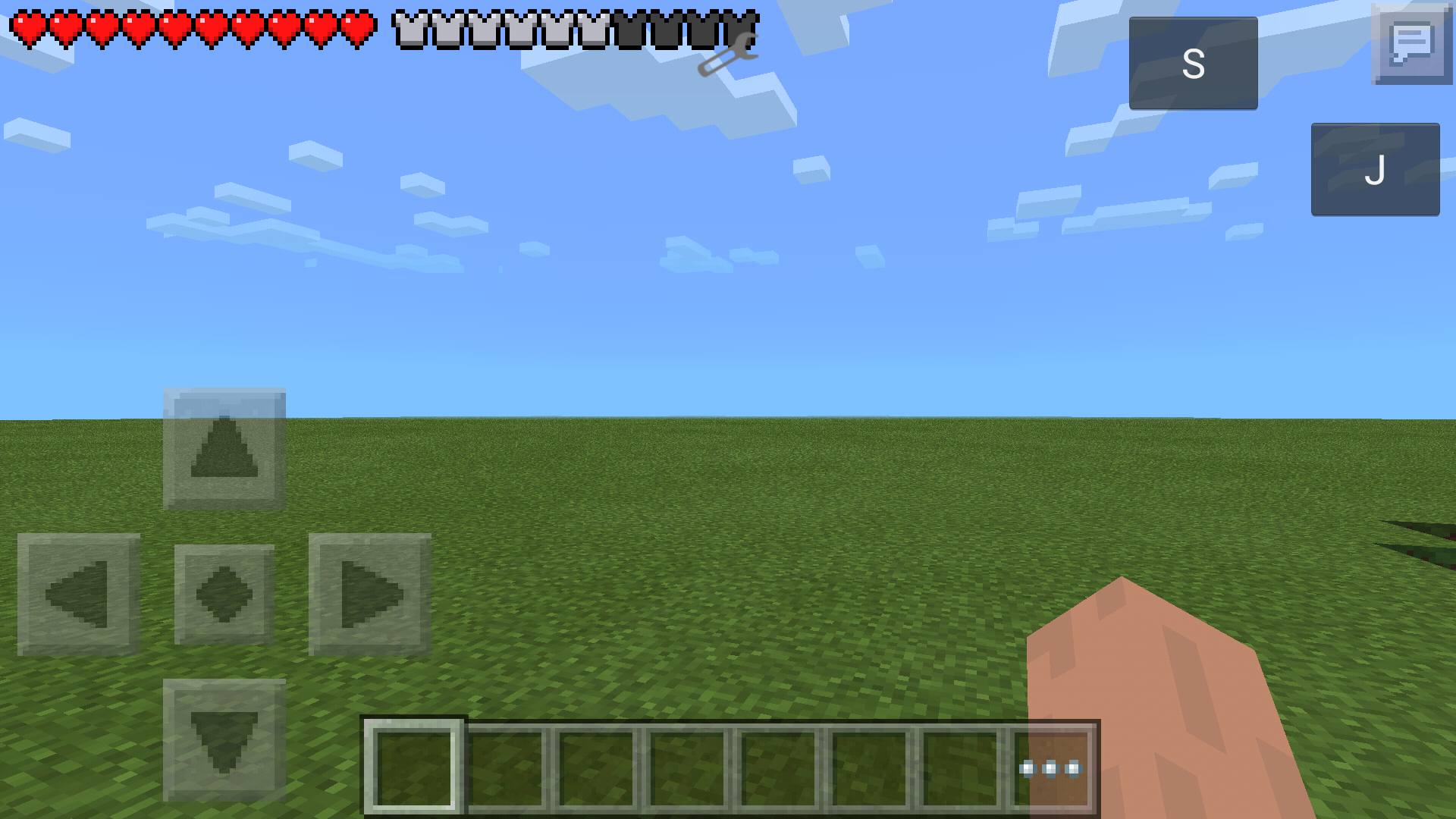 Incoming search terms:
mcpe jump button mod, minecraft pe sprint mod, Mcpe Mod Sprint Crouch, sprint mod mcpe, mcpe sprint mod, sprint and crouch mod mcpe.
Please like or share our Fanpage for more Mods, Maps,Seeds...and get notice of any update...